Ascension Worship Art Package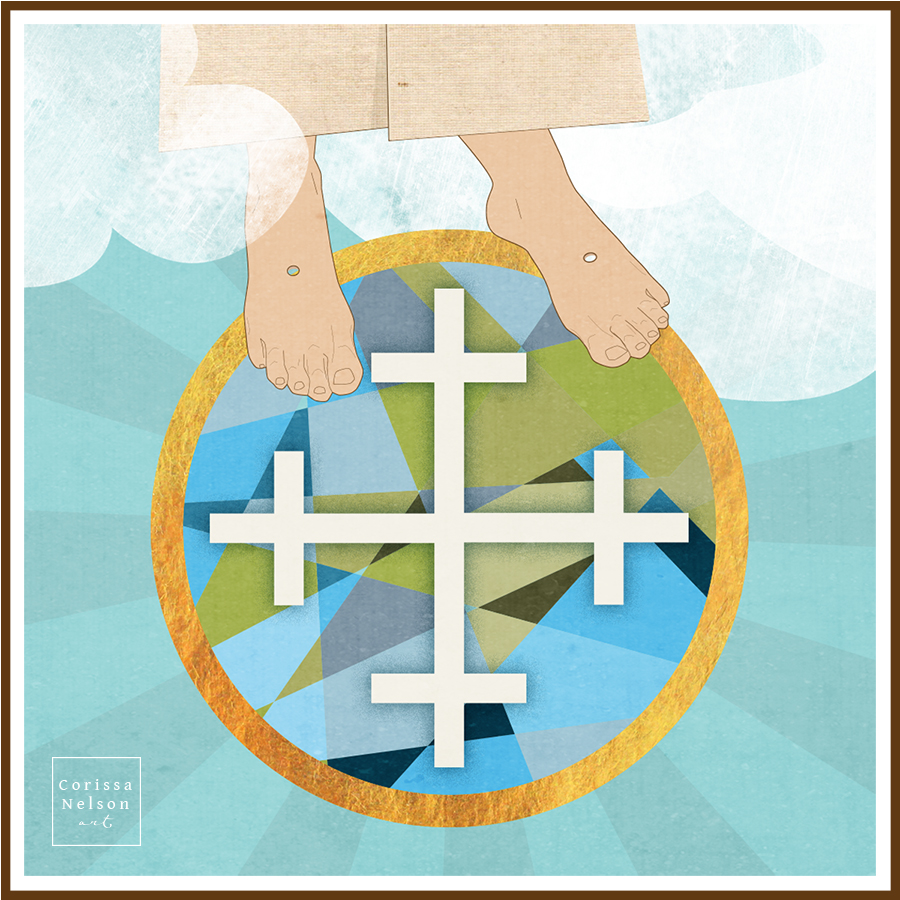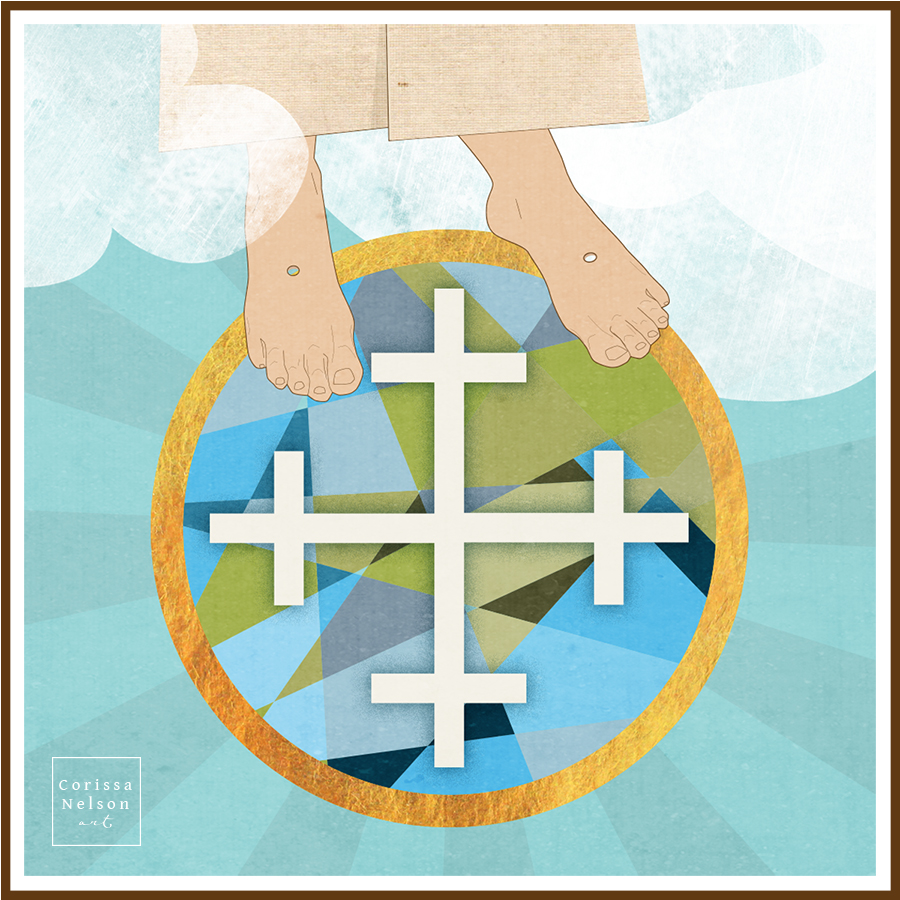 Ascension Worship Art Package
The ascension art design incorporates a few symbols in one. It shows Jesus' feet with marks, after he has ascended into heaven. The earth is sometimes shown symbolically as a footstool while Christ sits on his throne in heaven. This idea shows that he has conquered his enemies and is in control of what happens on earth. Everything is at his feet. I have shown the earth with geometric patterns, showing lines crossing our broken world. Our world is now easily crossed through travel and technology, making it easier to bring the gospel to all corners, as Jesus told us to do before he ascended. In addition, the mission cross is shown on the globe, which represents the gospel going out in all directions until Jesus returns on the last day. With that idea, I am also reminded of Job 19:25 "I know that my redeemer lives, and that in the end he will stand upon the earth." Until that day comes and he returns, we continue to cross the globe with news of him.
Luke 24:44-53, Acts 1:1-11, Ephesians 1:16-23, Isaiah 66:13, Job 19:25, Matthew 28:16-20
This worship art package includes coordinating bulletin and screen art.
The zip file includes these four files:
Worship Folder Art - black and white 4x4 tiff
Worship Folder Art - color 4x4 tiff
Wide Screen Art - 16:9 (1920x1080 px) jpeg with larger artwork
Wide Screen Art - 16:9 (1920x1080 px) jpeg with extra space for text
The font shown on the worship folder sample is Lato. Colors can vary from screen to screen and printer to printer.
After purchase, a link will be emailed to you with a zip file including all of the artwork files.
By purchasing this product, you are purchasing the right to use the artwork for personal, church, and educational purposes. You may not resell the art.