Saturday To-Do List
Bible class
Blog art design
Stuffed animal surgery
Laundry
In a recent article, Creatively Wasting Time, I explored the idea of finding time to spark creative ideas. I decided to look for further inspiration on the topic of creativity among others that enjoy the process as well. Three creative women have kindly shared with me their strategies for prioritizing creativity amidst the hustle and bustle of family life with children. I asked all three women the following questions:
"How do you find time to be creative as a mother?
"Do you have any tricks for jump starting creativity?"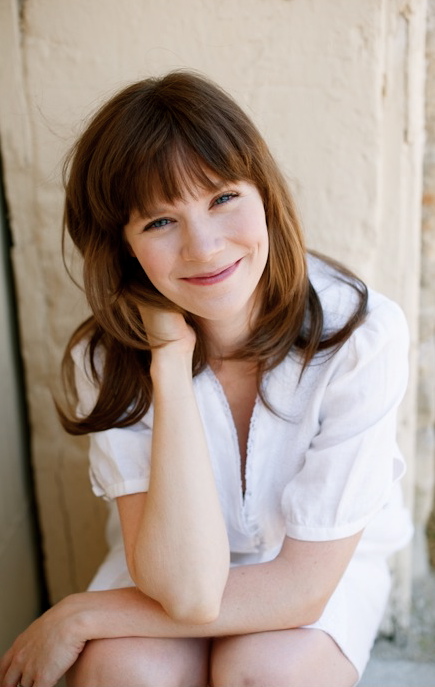 If I try finding time to be personally creative in the natural rhythm of the day - I won't find it at all! I schedule a personal deadline on my calendar and compose or write while the kids are asleep. If I did not set my art as a priority I know that the time would easily be filled with something less enriching. There are many distractions that I have to battle but in the end the satisfaction of reaching my goals is worth it!
I keep a beautiful notebook in the most trafficked area of our home. It belongs to me, so no kid doodles or to do lists allowed, only ideas and thoughts that support my current project. Log out of email and facebook! I keep my mentors close. A trick to creativity is networking! Invest in your art by attending workshops, lectures, or making specific time to research work online.
How do I find the time? Time carved out for creating has looked different at the various stages of motherhood. When my 4 were tiny tots, I had to go off site to a watercoloring class or pottery wheel session. Now my times to create are early in the morning b/f anyone is awake or in-between activities with them. Creative projects as a mom are constantly interrupted...so I try to secure even the smallest snippets of time to hop in my sewing area or journal or sketch.
Jump starting creativity? My heart and head need to be rested for creativity and that's not always easy to manage as a mom. I also need a rather full heart, which usually is dependent on my relationship with God, family, friends, inspiring books, strong coffee and good music! When I'm in a rut, a walk does wonders for my creative juices and progress on a project.
I've found my inspiration usually comes when I'm just going about my normal day. Whether it's through art I see, things in nature, or from the things we use each day - the inspiration for colors and designs can come from anywhere.
I try to remember to make notes of ideas when they come, so that I'm not racking my brain later trying to remember the design I was envisioning.
As for finding the time to work on those ideas, I'm a firm believer in allowing my boys time to find their own creative spirit through independent play. It's amazing what kids can come up with when left to their own devices for awhile!
"It takes time to make time." -Michael Warshaw in "Keep it Simple," Fast Company
For an entire series on staying creative, visit A Place to Dwell.
"Creativity is the residue of time wasted." - Albert Einstein
I am a big fan of wasting time. My best ideas usually arrive in the shower, when I "should" really be doing housework or a little marketing work. Quiet time to think and relax is hard to come by as a mother. When I have the chance to dash off to the shower for some alone time, I can't bring myself to skimp on the steam and hurry through. Yes, I could probably save more water, but if I don't have time to be creative, I just don't feel like me. I have intentionally developed strategies to help me relax and cope with stress, I make time to waste time. Putting in the time and thought to develop these strategies pays off often. I find that the little time I have to be creative is much more efficient time. I work faster, I work harder, and I am more inspired, when I make time to relax.
"People are more likely to have a big breakthrough when they're relaxed." Rick Newman in "Why Relaxing More Could Make You a Genius"
Creative relaxation techniques don't need to be earth shattering new ideas. Reading, walking, painting, spending time doing nothing with my husband, are all ways I give my brain a break from the mental ruts that are so easy to get stuck in. Switching gears, engaging with others, and having fun are far more effective ways for me to help my brain come up with creative ideas and solutions.
"Scientists have determined that people in a relaxed state and a good mood are far more likely to develop innovative or creative thoughts..." This interview on NPR's Fresh Air with John Lehrer, author of Imagine: How Creativity Works has deeper insights into the creative process, relaxation, and perseverance.
So, where does the strategy come in, if the techniques are pretty basic? Taking a shower isn't an earth shattering new idea. When you are a mother, strategy comes in with the "when" more than the "what." It is difficult to relax when you have a toddler clinging to your leg, let's face it. When are you supposed to have time to waste time?
Two options for finding time to creatively waste time are available to you. The first option is to utilize your support system. Use your husband, sister, mother, friends, or babysitter to help you find those alone minutes to relax. They can help you in a couple of ways. Simply engaging with others is helpful and brings in new perspective. Chat about what's going on outside your world of babies. How is your sister's career going? What community connections does your husband or friend have that can support your creative endeavors? What about a playgroup? Network with other moms and develop mutual support. Can your husband watch the kids run around the yard after work while you take that 20 minute shower?
Your second option is to learn to relax even when you are alone with the baby. The jogging stroller on a nice day can be your creative friend. Strap your baby in, have refreshments and security blankets on hand, and hit the trail for some nature inspiration during summer. Watch the snowflakes fall while your kids make snow angels in the winter. Next time you find yourself in the shower, brain storm about finding time to let a few minutes just slip on by for the sake of your creativity.
Does the creative process end with the shower? Well, no. It really doesn't. After that spark of an idea, some serious work, trial, error, editing, and reworking are in store. Perseverance is critical to the success of a new idea, and yet, that new idea does need to start somewhere. For me, the new ideas start in the shower, right in the middle of glorious time wasting.
Do you have any great ideas for jump starting creativity? Please share!